I think these miniatures are from the Wargames Foundry and aside from being a little pricey are really lovely miniatures that really capture the spirit of the characters from the TV series. Please let me know what you think.

They don't like it up 'em! LCpl Jones about to stick it to a fuzzy wuzzy: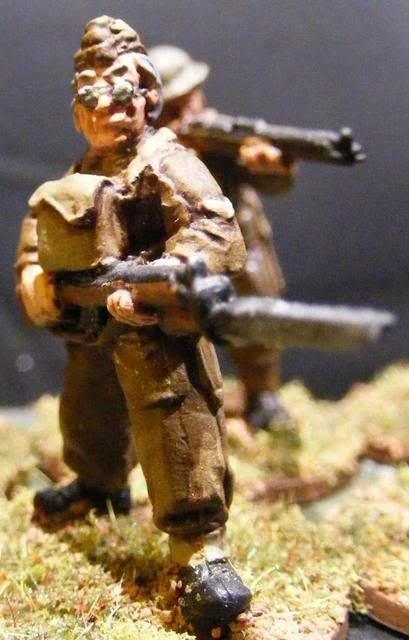 Sgt Wilson as ever appealling for everybody to see reason: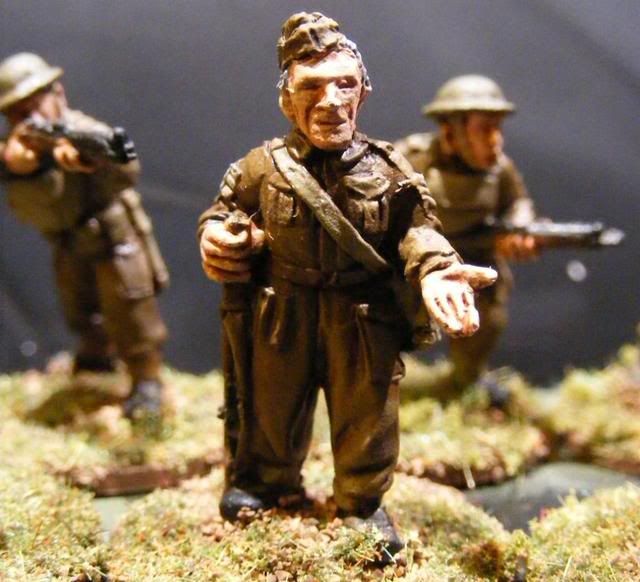 Captain (self appointed) Mainwaring a brilliantly cast and played part that really winds up every proffessional officer as he typifies everything bad about the ameteur officer!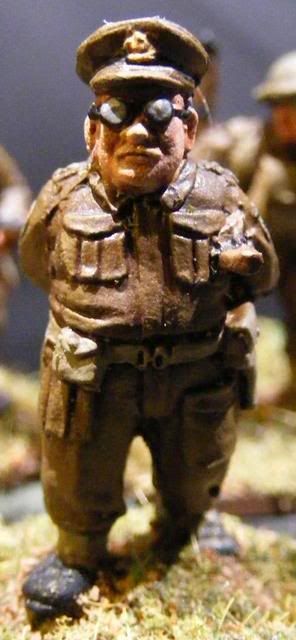 Private Pike - who gave him an SMG? I mean really!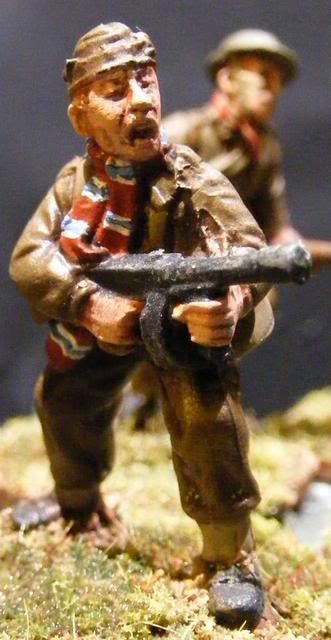 Pte Godfrey - a contientious objecter and yet recipient of the Military Medal. The episode where the rest of the platoon learn that he is a hero is a lesson to us all about prejudice.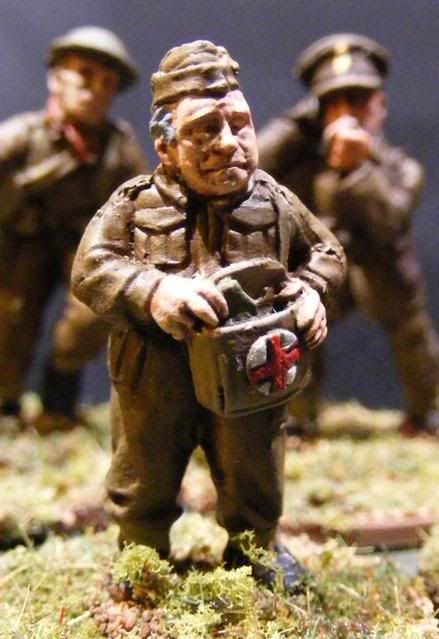 I personally think that these are some of the best sculpted miniatures on the market and so worth the extra few quid that they cost in comparison to mainstream sculpts. I certainly got my money's worth painting them! Oh and
re-watching most of the series for inspiration!